Welcome to Dippity Dog on-line, the Mobile Dog Salon, where I bring the grooming salon to your door!
Dippity Dog will save you the hassle of wrestling your dog into the car and leaving them someplace for hours, only to have to go pick them up again. We make the trip for you, so they stay on their turf, get groomed in about an hour and avoid any stressed out dogs at the grooming salon. Thanks for giving Dippity Dog the opportunity to pamper your pooch!
On this site you can view the details of the services we provide, our facility and learn more about me.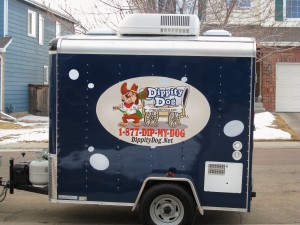 DIPPITY DOG FACILITY
Take a look below at some of Dippity's Deputies
For those repeat Dippers – please use the Quicklinks below to go directly to scheduling: